Ok, first of all, even if it is a Chinese Music Award Show, it doesn't feel like one, even if it was held in Peking.
Weird just became weirder. Not only was this year's YinYueTai full of Korean pop stars, a member of Korean variety show Abnormal Submit was the MC. Yes, the host is the Chinese representive on the show, Zhan Yuan… who, by the way is under contract at SM entertainment. After looking up on their Wiki page, I saw that some main sponsor of YinYueTai include Kpop magnet SM, JYP, MBC and KBS. Oups. No wonder their weibo page is all about Kpop. Anyway, the fans of the winners made the show a success so I guess it is win-win situation for all parties.
Anyway, here are some pictures of your favorite idols and singers receiving their prizes. Hope 2016 will be a great year on the music field. Good job to all the winners.
Fans going crazy for T-Ara
Zhang Yuan as one of the MC
Boyfriend won Most Potential Korean Artist Award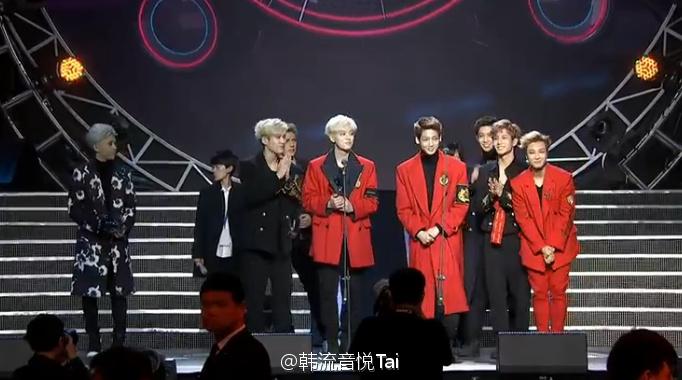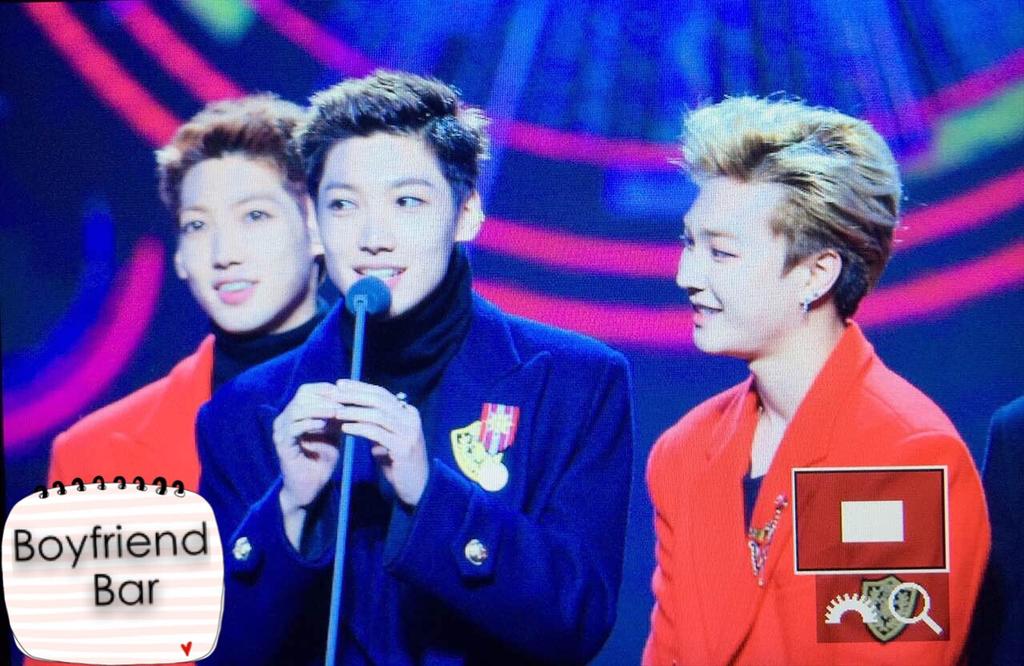 EXO won Korean Album of the Year
f(x) won Best Korean Group
Epik High won Best Korean Performance Artist
GOT7 won Best Korean Newcomer
T-Ara won Best Korean Female Artist, Most Popular Korean Artist, and Hot Trend Korean Artist